Social Media no doubt, is among the biggest inventions and revelations of the 21st century. Not only has it created billionaire founders ranging from Facebook to Twitter, and from LinkedIn to Reddit, down to Snapchat and to the new kid in the block; Tiktok. More so, it has become a veritable tool for businesses, as many have harnessed the power of social media to reach out to new markets, acquire new customers/clients, develop new frontiers, break new boundaries/barriers, and through the power of social media have improved on their bottom line, thereby turning their fortunes around.
In this write up, we will be looking at how you can harness the power of social media to rightly position your business for growth and profit, with practical tips and strategies and templates used by successful businesses who have used the power of social media to drive change.
It is quite obvious that many small businesses are always at a cross-roads, with regards to how they can harness the power of social media, as some, sadly have always been only chipping away at social media for years without any tangible results. This sometimes most often leads to frustration, as their efforts seems not to be working or yielding the expected results.
However, you don't have to dispel, as we will through this write up, reveal 25 top social media secrets you can harness to make your business profitable and also share some social media management advice for small businesses that are looking to spend less time managing their social media, while still getting better results.
The mistake of many business owners is that when it comes to Social Media, they are not able to utilize the full powers that social media puts at the tips of their fingers or at their keyboards. To some businesses, the word social media has either made them jump for joy when it is working for them or curl up in a fetal position when all their efforts to earn profit from social media go wrong and leave deep hole in their pockets.
Either of these reactions are probably the reason you are here: it is either you love everything about social media or the mere thought sends you into a panic mood.
While trying to harness the power of social media, It's hard to stay on-strategy, when done the wrong way, and it is even harder to prove your results if you did not follow proven and tested principles. The followings are proven and key social media management templates to help assist you in tapping from the full benefits that social media has to offer.
You will also find useful checklists and a lot of social media management tools, like:
A daily, weekly, and monthly social media management task checklist.
Here is a sample management checklist:
Daily
Reply to everyone
Check your mentions
Monitor social media for keywords and phrases
Schedule your updates for the next day
Check out other social media profiles
Curate content to share
Advocacy: Make it easy for your team to share
Engage with MVPs
Follow back those who follow you
Connect with one new person
Weekly
Check your stats
Engage with influencers
Engage with partners
Weekly goals check-in
Hold a strategy session
Attend events—chats, hangouts, etc.
Update your social media ads
Monthly
Perform a social media audit
Goal-setting
Come up with new experiments
Plan ahead for the next month or more
A social media calendar template to plan all your posts.
(Sample images.app.goo.gl/WWS32SZX1utFNNJu7)
A social media strategy to guide you through your new strategy process.
A social media crisis checklist in case things ever go wrong.
Like it or not, social media is here to stay, and in these social distancing times, social media is more important than before to the success of your business. Taking on the responsibility of managing your social media accounts can be both an exciting venture and a terrifying process, especially if you are working from home like many throughout the world.
The good news is that you don't have to be a celebrity or a household name—even if you are not a Kim Kardashian, you can still build a great following and get more attention for your posts. There are plenty of little-known hacks that can upgrade your social media game and boost your business' following especially during a time when it is vital to stay connected to your virtual community, while still achieving your business goals. Many platforms have acknowledged the hardships that small businesses are facing during the coronavirus COVID-19 crisis, and have developed features to aid their users to expand their reach across social media.
These new features can be a fantastic addition to your toolkit, as you journey along in your quest to harness the power of social media for your business, that notwithstanding, there are lots of other ways to reach new audiences that don't necessarily involve an expert understanding of the algorithms of the social media networks or require hours of your precious time. I have pulled together some of my favorite, essential hacks that can help you build your business' social media presence from home.
HOW SOCIAL MEDIA CAN HELP YOUR BUSINESS MAKE PROFIT
Let's spend some time explaining how to get your social media objectives to align with real business goals.
To start with, you have to uncover and understand what the general business goal is and how marketing is going to assist in achieving this goal.
Here's an example. Let's say that the goal of the business is to increase revenue by 10%, totaling $10 million by the end of 2021.
General Business Goal: Increase Revenue to $10 million by the end of 2021
Working back from this, you would likely conclude and agree that the marketing team should focus on increasing leads… since more leads will likely result in more sales.
General Marketing Goal: Increase leads to 20,000/ month by June 2021
Since Social Media is a supporting marketing activity, the general marketing goal can help to provide social media metrics context and avoid falling into the vanity metric trap.
Understanding Social Media Metrics: (Post Clicks)
By tracking how many people click on your social media content and follow on to your website, by this action or metrics, social media is directly influencing how many people can become leads in your marketing funnel.
Track Post Clicks on Facebook
To see how many people are clicking on your posts on Facebook, you can navigate to the "Insights" tab on the top of your Facebook bar.
Every business owner will tell you that the right branding and marketing strategy makes a major difference. But the luxury of big marketing budget and lots of creative manpower is not what small businesses can boost of, as they are always on shoe string budgets.
When you are an up-and-coming company, you are often bootstrapping along with a small team and an equally small budget. When you are running things solo, how do you figure out the best practices? Don't worry. We have done an extensive research and have also asked small businesses to share the hacks they recommend for promoting their company on the web. The following tips on social media marketing for small businesses will help you get the most out of your Instagram, Twitter, and Facebook accounts.
1. Get on a schedule.
You may have heard the old adage that "Content is King." If that is true then, scheduling software can be considered an indispensable tool that will make your social media marketing task become much easier. If you are like me, you would prefer to not be glued to your phone or posting content manually hour after hour, during lunch, and or in the middle of the night.
The perfect solution to overcome the problem of posting every minute or hour is social media management tools. There are a variety of apps that give their users the ability to schedule content ahead of time and free up their schedule, while saving them from the hours that manual posting can take, and the hours can be channeled into other profitable activities that will enable them grow their business. Depending on your specific needs, there is likely an app or tool that will be the perfect fit for your management style, and most provide more tools—such as analytics—that will give you the opportunity to monitor all your social media accounts from one dashboard.
I have included top 11 Social media management tools here
www.semrush.com
www.socialpilot.co
planable.io
commun.it
www.social-searcher.com
www.tailwindapp.com
www.socialoomph.com
hootsuite.com
buffer.com
meetedgar.com
www.sendible.com
2. Don't underestimate the power of a hashtag.
Hate them or love them, hashtags can be an excellent way to reach new audiences on social media. You can either use branded, community, trending, campaign or event hashtags in achieving your marketing goals, thereby helping you to harness the power of social media. But it is very easy to get carried away with hashtags, as there is the tendency to tack on the maximum amount to every post, but don't get lost by thinking too broadly. Using popular hashtags such as #love or #business may put you into the mix of other related posts, but there is another type of hashtag to consider when targeting audiences who are already interested in your industry, it is called niche hashtags.
For example, a dry cleaning business in New York, should consider using #NewYorkdrycleaning in addition to widely used hashtags such as #drycleaning, to reach a more local audience. But hashtags don't have to be restricted to just your posts; add them to your profile bio, as well. Instagram recently added the ability to add clickable hashtags to your bio, making your page more searchable and leading followers towards branded content on social media.
3. BOOST BLOG TRAFFIC BY PROMOTING THEM ON SOCIAL MEDIA.
Blogs and online articles are an excellent way to build your business' online community and keep followers engaged. So, if you haven't considered starting one, you can go and do that now,  we can help you, build a new blog if you reach out to us.  Whether you have just started one thanks to my advice or already had one up and running, that's great, but don't stop at simply posting your content to your own site.
To increase traffic to your website, publish the post on your social media accounts. Try to schedule a few posts about your blog and include a clickable link to it, if possible (Facebook and Twitter have this feature, Instagram requires a bit of extra finesse to give links to users). This will help your users find your posts easily, and boost your blog views – a win-win!
4. PARTNER WITH MICRO-INFLUENCERS
Influencer marketing is a hot trend. It's a type of social media marketing that involves product placement and advertising from social media users with a large following in a specific industry (influencers).
You have to discover social media influencers that are a part of the same industry/niche of your business. Engage with their content and build a relationship. You never know how an influencer can help impact your business.
While that may sound intimidating, don't worry; you won't need an Instablog9ja or Kylie Jenner-level influencer promoting your product to do this. Think smaller, find micro influencers. These are influencers who have anywhere from 2,000 to 50,000 followers on social media and focus on a specific topic or niche market.
Partnering with micro-influencers gives small businesses the opportunity to tap into influencer marketing without the costly and often arduous task of promoting your products through top influencers. Try searching hashtags related to your brand (remember Hack #2?) and look for popular social media users that share a passion for your industry.
Once you have identified a few potential candidates, reach out to arouse their interest in working with your brand—some will work for cash, some will barter, some might accept products in exchange for posts. Find even one person who is passionate about your product or brand and you will be on your way to reaping the benefits of influencer marketing in no time.
5. UNDERSTAND THE IDEAL TIMES TO POST
Don't just post when the mood strikes you. Instead, find out the times your audience is most likely to be on the social media platform you embrace. Then, post your content at that specific time to reach the biggest possible audience.
To post or not to post, that is the question we have all faced when deciding whether or not to hit "publish" each time we come up with our genius social media creation post idea say at 12 a.m. It is very tempting to post, immediately after crafting your genius idea, but unless you are a celebrity with millions of global followers, it's best to wait to figure out the best posting times for your specific audience. Each platform has a general time they suggest when most users are scrolling through—but beware of adhering to these guidelines—they are very broad and no audience has the same habits.
To determine the best posting times for your audience, begin with making informed guesses as to time slots that could garner traffic, such as the morning and afternoon commute or lunch break. Pay attention to which times earn the most traffic, and tailor your strategy from there. Build it into your plan as you set up the scheduling strategy you learned about in Hack #1. However, this is not a one-time fix; holidays and major events such as the COVID-19 crisis can change your followers' daily schedules.
Pay attention to these changes as they fluctuate and adjust your social media scheduling strategy accordingly.
For example, best times to post on Facebook:
Best times: Wednesday, 11 a.m. and 1–2 p.m.
Best day: Wednesday
Worst day: Sunday
Best times to post on Instagram
Best times: Wednesday at 11 a.m. and Friday from 10 a.m.–11 a.m.
Best day: Wednesday
Worst day: Sunday
Best times to post on Twitter
Best times: Wednesday and Friday at 9 a.m.
Best days: Wednesday and Friday
Worst day: Saturday
6. FOCUS LESS ON VANITY METRICS, MORE ON ENGAGEMENT
What is a Vanity Metric?
Let's start by discussing what exactly a vanity metric is.
Vanity metrics are things that you can measure that don't matter much for the growth of the business or to help steer future marketing decisions. When it comes to social media, vanity metrics are things like page likes, followers, and comments.
These are often considered vanity metrics because the marketing team uses them to pat themselves on the back for a job well done. When, in reality, these metrics don't mean much to the business without some context attached.
The CEO for instance, doesn't care that you got 100 likes per se, all he cares about is whether or not social media is contributing to reaching the overarching business goal… whatever that may be.
It's extremely easy to buy into the idea that these are a true measure of your content's success but, in reality, engagement should be the number one focus. Hundreds of likes on a social media post can show that your posts are performing well, but engagement such as comments and conversation will demonstrate that audiences are truly interested in your business' services or goods and the information you share.
Many social media platforms offer free analytics tools that can provide insight into what types of content earn the most engagement on your page. Facebook, Twitter, and Instagram all offer a free analytics tool that can help you to figure out what your audiences are really responding to. Similar to when determining posting times, experiment with content and constantly adjust to posting what your followers engage with the most.
7. HARNESS THE POWER OF INSTAGRAM STORIES.
It's time to add the Instagram and Facebook Stories feature to your toolkit. Instead of a standard post, Stories allow users to post photos or videos that appear at the top of their feed and disappear within 24 hours. They are a goldmine for interacting with followers, gathering feedback, and promoting your business on social media in a fresh, fun way. Best of all, it's free.
Try posting to your Story a few times a week and add things that viewers can interact with such as questions, polls, or other stickers. But beware of over posting—users will rarely click through dozens of Story posts from a single brand or account. Instead, try to keep it around 10 Story posts to share your content while keeping viewers engaged.
In response to the hardship that the COVID-19 crisis has brought to many small businesses, Instagram has developed stickers to add to your Story. These stickers are designed specifically to bring your business more traffic.
When posting an Instagram Story, small-business users now have the option to add stickers that include buttons for purchasing gift cards, donating to a fundraiser, or ordering food. Each button allows users to link to a partner site, where they will be able to complete the action such as ordering food or donating money—helping to support your business with the click of a button. In a time where convenience and contactless purchasing is the new normal, these stickers can help to keep your social media community connected to your business.
If you're worried about how to manage your social media during these strange times, you are not alone. While it can seem like an overwhelming task to stay connected to your community despite being socially distanced, adding some of these hacks to your social media strategy can help you stay engaged—even from six feet away.  Your followers are bound to respond and engage and, in turn, support your business.
8. BE CONSISTENT IN YOUR POSTING
Studies show that posting more frequently will enhance your audience engagement. Don't go inactive; instead, post multiple times a day to maximize your success.
Look forward to post at least once a day on your social media platforms if you cannot post multiple times a day, and if it is not possible to post daily, refer to our list on social media scheduling tools and take advantage of them. The more consistent you are in your social media posts, the more trustworthy and reliable your brand looks. Not to mention, followers will obviously engage more if you are more active on your social platforms. If it helps, plan a social calendar and schedule posts ahead of time to help you be more consistent. When other opportunities arise, you can adjust your calendar and posts as needed."
9. PICK THE PERFECT PLATFORM
Find the platforms that work best for you. Don't feel the need to be on every single social media platform. Know your audience and where they hang out. For example, if your target audience is baby boomers, do not focus on Snapchat! Facebook will do just fine.
10. INVEST IN SIMPLE VIDEO EQUIPMENT
We are a visual society as it seems, and your social media efforts will significantly improve if you embrace this fact. Videos perform especially well, but images and graphics can also make an impact on your audience.
Use video whenever you can! It has a much higher conversion rate. That doesn't mean you need to go out and hire a production studio. But rather see what you can accomplish with a cell phone and a wireless mic. Getting a good light for your video recordings won't set you back much either. Unless you are in a highly aesthetics-driven industry, there's a lot you can pull off with a cheap camera, a smart phone and a microphone.
OUTLINE WHAT YOUR BRAND LOOKS, SOUNDS, AND FEELS LIKE
Many small businesses don't have the resources to develop branded content for their social platforms, but even the healthiest advertising budget isn't all that helpful if you haven't established some guidelines for your brand. What does your brand look like? What's your style? Your brand voice? Take some time to answer these questions and once you have, run your social content through this filter before posting to ensure each and every post helps your brand positioning. Consistency is key when you are building brand recognition and growing your social community. Are you light and airy? Dramatic and moody? Probably not both. Mold your concept to fit the context of your brand.
CAN PEOPLE EASILY FIND YOU ON THE WEB?
Ideally, your posts on social media should be both designed to engage your audience, and drive them to your website. Here, you can create more specifically promotional and targeted messages about the benefits of your product or service.
Invest in SEO. It doesn't matter how much you are doing on social media, if people can't find your site, it makes no business sense. The nice thing about SEO is there is a lot of simple things you can do yourself like making sure your site is secure and listing your company on free online listings. If you need help with your SEO strategies you can reach out to us (www.dailymediang.com)
A RELATABLE TONE WILL TAKE YOU FAR
Language goes a long way. When promoting your product on social media, don't think about writing so-called marketing copy. Write about your product in a way that feels natural, accessible, and fun. Think about how you would share it with a friend, and especially with someone who might want your product. Social media copy that feels real and relatable will get you many more clicks.
DON'T NEGLECT YOUR FOLLOWERS
The better you know your audience, the more likely you are to post content that's actually relevant to them. Through tools like Facebook insights, you can learn about your follower's demographics and adjust your strategy accordingly.
When people leave comments, do you respond? Put some social in your social media and make sure you interact with everyone who posts or messages you.
CHOOSE THE RIGHT TOOLS AND PRODUCT INTEGRATIONS
Making use of automation and scheduling tools can save you heaps of time and will ensure your social media channels are never neglected. There are tools for choosing hashtags, picking curated content for your audience, and almost everything else you can think of. Many of them are free too, so even without a budget, a small business can pull together a great social media marketing stack. When choosing your tools, consider the social platforms you use and the integrations available. Create a workflow that works for you, your team, and your business. It can save huge amounts of time and stress.
Top hashtag and curated content tools
hootsuite.com
hashtagify.me
www.tintup.com
twitter.com
ritetag.com
tweetreach.com
www.trendsmap.com
buzzsumo.com
STICK TO THE 80/20 CONTENT RULE
You want 20% of your posts to be a direct product or business promotion and the remaining 80% to be engaging, entertaining, or informative. This prevents people from getting burnt out on the promotion posts.
17. BE RELEVANT
More than anything else, your social media content has to be relevant to your audience. Don't use it as a simple outlet to promote your business. Instead, share content that your audience actually wants to read, from industry insights to news and updates.
18. VARY YOUR CONTENT
Posting images or links again and again won't lead to much success. Networks like Facebook and Twitter allow you to post anything from simple post updates to surveys, links, videos, and more. Take advantage of that variety to increase follower engagement.
19. RUN SOME ADS
Nothing gets your business going like some social media ads. For as little as $10 per day, you can create messages targeted to variables from demographics to behaviors.
20. POST TO ENGAGE
The more users like, share, click, or comment on your post, the larger audience that post will reach. Create content specifically designed with that goal in mind to see your social media presence grow.
21. KEEP UP WITH TRENDS
The only constant in the world of social media marketing is change. No network stays the same for long, and it's crucial to keep up with new features and updates in order to maximize your success.
22. MONITOR COMMENTS WISELY
It's tempting to delete any comment that's not overwhelmingly positive toward your brand. But unless it's spam or unreasonably negative, consider engaging with them instead.
23. ENGAGE YOUR INFLUENCERS
One key to social media success is finding out which members of your audience are most influential, and targeting your messaging to them. This post is a great start to enhance your influencer marketing efforts.
24. ANALYZE YOUR POSTS
Social media analytics tools allow you to figure out which of your posts perform well, and which didn't. Use these insights to optimize your strategy over time and focus on content that your audience responds to most favorably.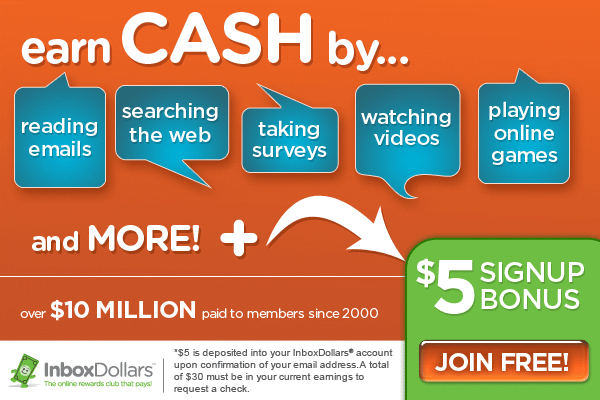 25. LISTEN TO OTHERS
Finally, don't forget about the social part in the name of this marketing channel. Instead of only posting your own content, engage in social listening to find conversations relevant to your brand. Then, engage in these conversations to maximize your outreach.
Especially for small business, social media marketing is and should be a crucial part of success. Thanks to its opportunities to reach your audience without spending large amounts of money, it can be the key to help your business grow. The above secrets get you on your way to increasing your brand awareness and maximizing your digital success. If you want to check some real and successful social media campaigns to find inspiration?
Leave your comments below and we will reach out to you, you can also let us know the topics you want us to write on.